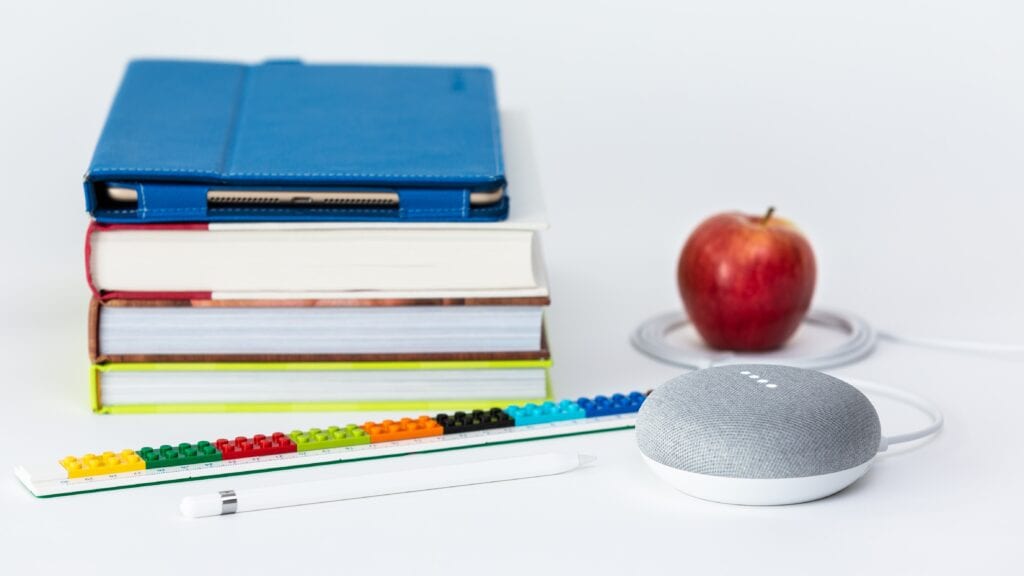 Get a 10% discount on the products in this post with the code "back-to-school" until the end of September, 2020. (1 use per person)
Staying Safe at Home and in the Car in the Year 2020 and Beyond
The year 2020 has brought uncertainty to most households. This is especially true for families with loved ones who have special needs. Many of these families are looking for a stronger sense of security at home and as they travel. Take a look at some home and auto safety issues and how the products we offer can be of service to members of your household.
Spending More Time at Home
Lockdown orders have resulted in many more hours spent at home. Parents with children who have autism or other specific needs know the importance of keeping an eye on their children when they're in the home. But no parent can keep watch over their child 24/7. So, we have some products that can help with home safety.
Securing Appliances
Many kids with or without additional needs are curious about microwave ovens. This can be a safety hazard if the child is too young to operate the microwave or doesn't know how to operate it properly. A fire can occur when something goes into the microwave oven that's not supposed to.
Our oven safety lock for microwave ovens can prove very helpful to families. This simple lock prevents the microwave door from opening. So, you won't have any surprise recipes cooking in the microwave when you step out of the kitchen!
Most children like to have access to the refrigerator at all times. But, if your kids have a tendency to spill things or take items out that they don't need, we have an appliance latch available for refrigerators as well. That way, you don't have to create a homemade lock that gets in the way every time you want to open the fridge. Having an appliance latch means you don't have to deal with unexpected messes and spills that occur when you're not monitoring the refrigerator.
We have latches for other items including:
• Dishwashers
• Clothes dryers
• Washing machines
• Toilets
• Cabinets
Screen Time
Let's face it. Most kids have been getting a lot more screen time during the very strange year of 2020. Some children with autism like to move the television around on its table or even try to put it on the floor. If a child is small, the television can fall over on top of him or her causing injury or worse. Or, if the child is older, pulling the television down can cause damage to it or even make it unusable.
Our Flat Screen TV Saver product allows you to anchor your television to the wall behind it. So, if your child has a tendency to pull on the TV or try to move it, the straps can prevent it from shifting or moving off the table. This keeps both your children and your television safe.
Outlet Protection
Our outlet covers designed with keys can keep curious fingers from exploring the electrical outlets in the rooms of your home. They can also keep objects from going into the outlet that are not supposed to be there.
We have an inventory of products designed to increase home safety and give you peace of mind about your children especially while they are at home so much more these days.
Getting Out to Enjoy the Local Park
Taking in the fresh air, swinging, climbing, and running around are all important to the health of our kids. They need to get the energy out while enjoying all the benefits of physical exercise. If you have a child with special needs you may have visited the local park or playground a lot more than usual in the last few months. We have some products available that can help your children enjoy an extra level of safety when visiting the park.
We have autism wristbands available to help identify your child as someone with a special condition. If your child happens to wander off, this wristband can help others understand that your child needs assistance if he or she is alone. These wristbands are gentle on the skin and lightweight so your child more likely to want to keep it on.
We have Blank ID cards on a chain available in our inventory. You can write your child's name, phone number or whatever information you feel comfortable with on the card. These cards are especially helpful if you have a child who is non-verbal or low verbal. So, once again, if your child wanders off while at the park, playground, grocery store or any other location, these cards can help others understand that your child needs assistance.
If you like to use technology, we have Location Trackers that allow you to determine where your child is if he or she wanders off. This device is small and fits on a key chain. Your child has one part of the device while you keep the other. A loud beeping sound alerts you to your child's location. This is an item of simple technology that can ease the fears of parents as they visit local parks and playgrounds during this stressful time.
And for your own personal safety, we carry personal alarm keychains in Pink and Silver. If you are attacked or need assistance, just pull on the panic alarm and it will let out an over 100db shrieking alarm sound.
A Changing School Schedule
These days, schools are following schedules that are suitable for the health situation in their surrounding area. You may have a child with additional needs who is doing schoolwork at home, going to school part of the week or five days a week. If you have a child with specific needs you may choose to drive your child to and from school. Naturally, you want to practice auto safety to protect you and your child.
Some children with specific needs don't like to stay in their seat belt while riding in the car. They may even try to climb into the front seat. Does this sound familiar? Our product called the Buckle Boss can ensure your child's seat belt remains buckled. You have control over the buckling and unbuckling process. When your child is safely buckled in his or her seat belt, the ride is safer for everyone in the vehicle. It's a simple device to use but can make all the difference when riding in the car for long or short distances.
We all know that washing your hands plays an important part in reducing germs and bacteria. Plus, we know that keeping commonly used items such as phones and eyeglasses clean contributes to lowering the amount of germs and bacteria we pick up. But, when you're away from home or in the car, you don't have all of the cleaning resources you need. Sometimes items need to be cleaned while you're in the car or otherwise on the go with your children.
Our Sanitizer Bag has the tools inside it to clean eyeglasses, mobile phones and other items. So, you can kill germs and bacteria making your child safer in the car, at home or wherever else you want to use it. Our bag is durable and convenient to use in a variety of places. As a bonus, our Sanitizer Bag is available in appealing colors so you're carrying along a stylish item that serves a practical purpose as well.
Riding the Bus
Perhaps you drive a bus that transports children with particular needs to school. Having our Buckle Boss Bus on the seat belts in your bus can give both you and the parents of the children peace of mind. Our products can protect kids from sudden stops. Also, our Buckle Boss Bus keeps kids from getting up when the bus is moving preventing falls and other accidents. Our kids deserve that extra step to protect them while the school bus is on the road.
Finally, these are just some of the products that can help to keep your children with special needs safe at home and in the car. Check out the rest of our inventory of products that can be of assistance to you and your family as you navigate this year and its unusual challenges.