Description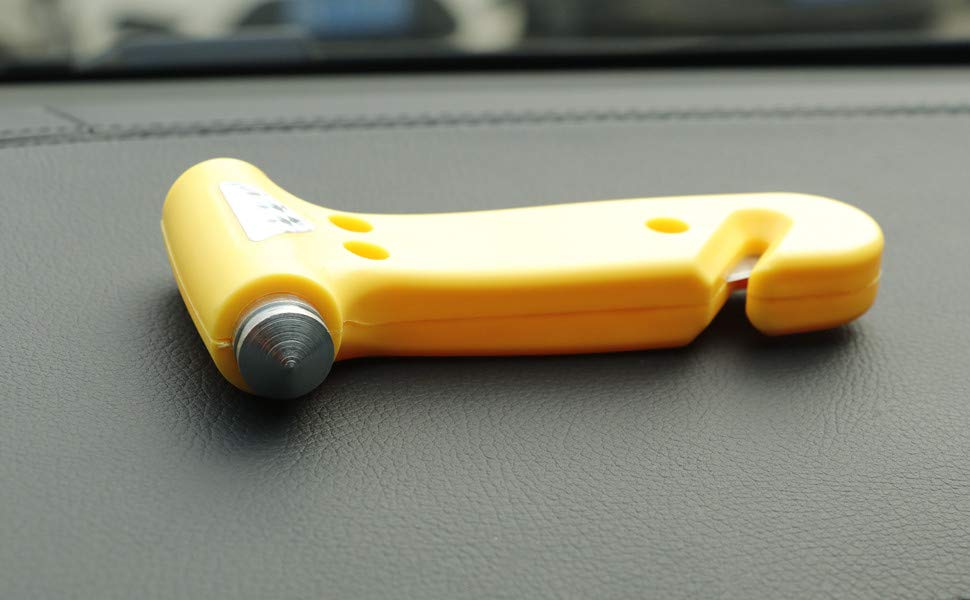 The pointed steel head is excellent for breaking windows and shattering glass in cars and other vehicles.

Escape quickly when you or your loved ones are in danger.

The Multi-function tool is also compact and light and can easily be stored in your glove box.
Product Description:
The Emergency tool will help you escape quickly in a serious car accident, a few seconds can mean life and death for you and your loved ones.
Use the emergency tool to prevent being trapped and escape as fast as possible.
Electric windows may not work and waiting for help can cause serious injuries to friends, families and yourself.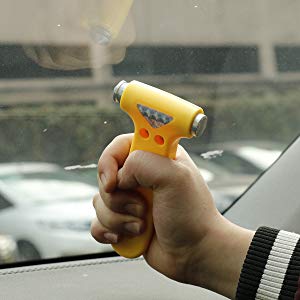 Emergency Escape Window Breaker
Pointed steel head breaks through car windows.The window is the challenge. Break free and shatter a side or front window and escape fast. Break free and escape from dangerous situations.There is no time to lose when you are in danger and this tool will save you time, injuries, friends and family. Shatter car windows and glass when the doors are jammed and you have freed yourself from the seat belt​. Escape alive with this emergency tool.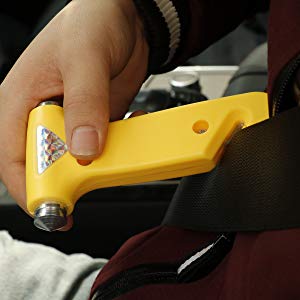 Seat Belt Cutter
Razor sharp recessed seat belt cutting blade for a quick escape, cuts through tangled or stuck seat belts.
Our emergency tool will allow you to cut yourself loose if it is difficult to release yourself from the seat belt.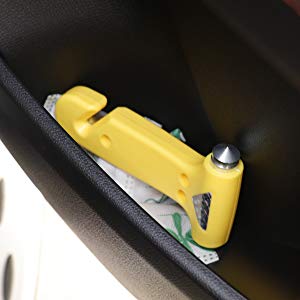 Easy to carry
Can easily be stored in the car. The handle is compact and light. 
Bright yellow color lets you easily see the tool. Cuts through your seat belt easily. Cut yourself free after an accident, you want to act as fast as possible.