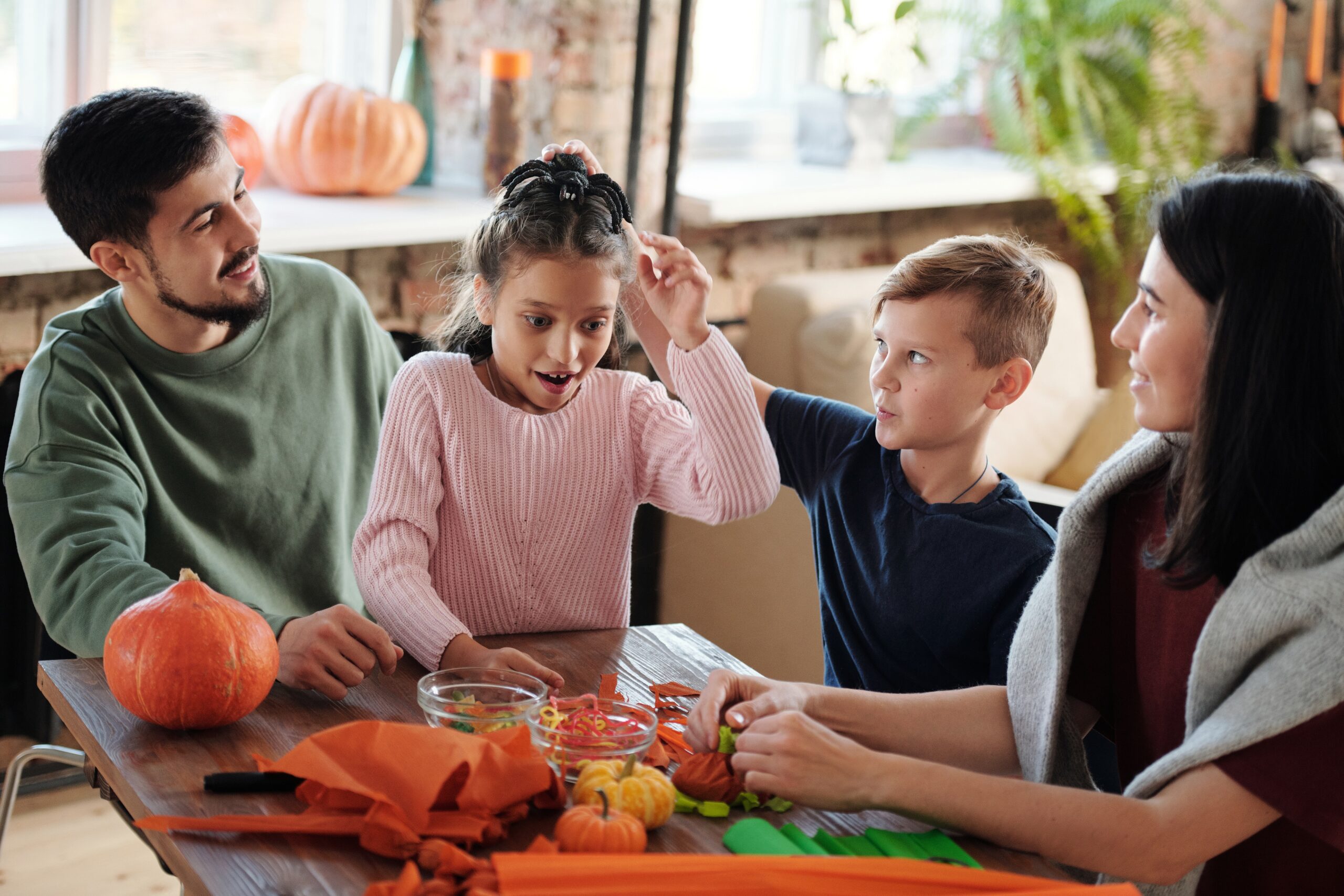 How long has it been since your family enjoyed dinner at a restaurant together? Maybe it's been a while. Two years? Three? Or maybe it's been so long you lost count. Perhaps, the last time you went out to a restaurant something happened that made you say the words, 'It's just not worth it.'
A Familiar Scenario?
Does anything in this scenario ring a bell?
Everything was going fine for the first twenty minutes. Everyone in the family including the teenage daughter with autism was enjoying the meal at a local restaurant. Then, the restaurant hostess adjusted the volume level of the music playing overhead. The teenage girl's sensitivity to sound kicked in and she started to cry loudly, pressing her hands over her ears.
Diners all around them stare, whisper, and frown at the girl. Some even shake their heads at what they assume are the poor parenting skills of the mom and dad. Meanwhile, the girl's mother jumps up and goes straight to her daughter's side. But the girl's wailing only gets louder. Her dad leans over the table and tries to give her the computer tablet, but the girl ignores him. He looks around for the server to ask him to lower the music's volume, but doesn't see him. Her mother rubs her back and talks to her in a soothing voice. Nothing works. Finally, the server comes over and asks if he can help, but there's nothing he can do now that the meltdown is in full swing.
The mom somehow gets her daughter to stand up and they move down the aisle between tables. Some diners are staring at the girl, some are looking at her mother and some are staring intently at their plates. This family has turned into the evening's floorshow. The mother mouths the words 'I'm sorry' to a few people as she passes by. She feels the sweat starting to drip down her back as her daughter buries her head further into her chest. The mom and daughter finally reach the front door, push on it, and move into the cool air of the parking lot. The rest of the family is right behind them without even a doggy bag to show for the evening.
The family car is now full of hungry siblings angry they had to leave their food behind on the table. Mom sits in the backseat next to her daughter, who's rocking back and forth, but getting calmer by the second. The mom's head drops back onto the seat and she wonders if her family is ever going to enjoy a meal out at a restaurant again… Enter: Autism Eats.
A Pleasant Evening Out
Autism Eats is a national organization that provides families with all of the ingredients for a pleasant night out. Enjoy a meal in the private room of a restaurant where the environment is controlled.
Some people who are autistic are sensitive to light, sound, or both. The lighting and the music levels are adjusted to suit the preferences of diners. We know that the safety and comfort of an environment is just as important as the food.
Delicious Food Served Buffet-Style
French fries, burgers, chicken, dessert, and soft drinks are all typical items found on the buffet table at our events. Sound good? Move with family members through the buffet line without feeling rushed or pressured. Your loved ones will enjoy choosing their favorite items and eating to their heart's content!
All behaviors are welcome!
Trained Staff Members Ready to Serve
Though this is a buffet-style meal servers are there to help out in any way they can. Our organization provides the serving staff of a restaurant with training on how to approach family members with special needs. We give them the guidance they need to make it a special meal for everyone. Letting a serving staff know what to expect from customers with special needs makes the experience all the more enjoyable.
Get to Know Other Families with Something in Common
One of the unique things about attending our events is the opportunity to meet families who have something in common with yours. Let's face it. Many families with children who have special needs choose to stay at home a lot of the time. This makes it difficult to connect with others who can identify with your day-to-day life. Having a quick chat with another mom or dad with a child who is autistic can sometimes be the beginning of a new friendship. Sometimes just seeing other parents interacting with their kids can bring a smile to your face. You may find yourself exchanging your email address or phone number with another parent who has a child the same age as yours.
Children and young people who are autistic have a chance to meet some of their peers. Your child may meet someone with a common interest or hobby.
Spending time with other families who are like yours can go a long way to lift your spirits. This type of night out is not designed to drain your energy. It is designed to fill you up in more ways than one!
Look Forward to Family Dinners Again
Our organization provides families with the opportunity to go out and enjoy a meal together again. Parents can leave their home and not have to worry about judgmental faces and whispers if their child starts to stim or has a meltdown. All of the other people enjoying dinner at the event understand what it means to have a loved one who is autistic. And here's another bonus: You don't have to cook or clean up. Hooray!
Visit www.autismeats.org to learn more about this organization and all it does for families like yours. Be sure to add your name to the mailing list so you can keep up with the schedule of future events. Contact Lenard at Lzohn90@comcast.net if you have questions or are interested in hosting an event in your community.